Click an area to view all listings.
Vacation Accommodation
Artist's Loft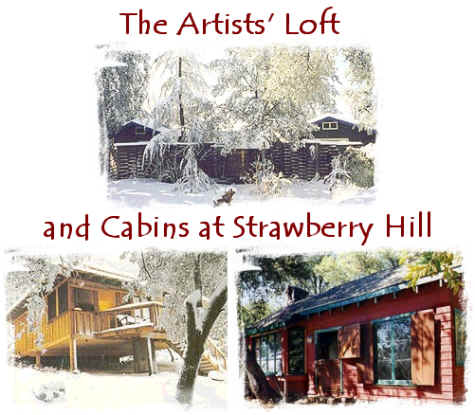 An environmentally friendly Bed and Breakfast retreat where art, music, and peace are the way of life.

We have four unique accommodations for couples or singles in the forested Pine Hills area near historic Julian, California.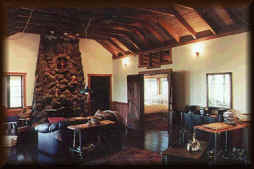 Artist's Loft
Chuck Kimball
P.O. Box 2408
Julian, xxxxxx
Phone: (760) 765-0765
Email: Click here to send an email
Web: www.artistsloft.com


Display location on map

Oak Cottage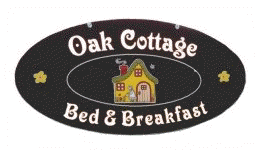 Our beautiful Bed & Breakfast "The Oak Cottage" nestles amongst the trees of its name, on a ridge overlooking the mountain sierra village of Oakhurst.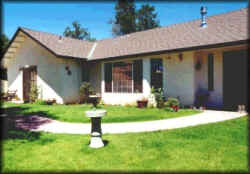 Our English style cottage, newly built in 1999 with all the charm of my homeland in mind, offers 3 individually decorated rooms (2 King size beds 1 double) each with full bathroom and private entrance.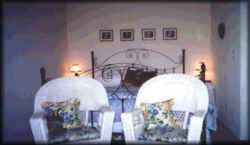 Each room has A/C, satellite TV, and seating for two people. Included during your stay: breakfast, evening fresh coffee, soft drinks, lemonade, tea and baked goodies on arrival.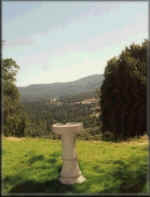 Located only 12 miles from the southern entrance to Yosemite National Park and 5 miles from Bass Lake. The area offers you a year round variety of outdoor activities and entertainment.






Oak Cottage
Oak Cottage
xxxx
Yosemite, xxxx
Phone: (559) 683-8988
Email: Click here to send an email
Web: www.oakcottagebandb.com


Display location on map

Inn at Fawnskin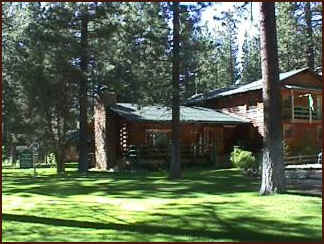 The Inn at Fawnskin is a beautiful contemporary Log Home nestled in its own private pine forest on the peaceful North Shore of Big Bear Lake. Fawnskin offers a tranquil setting just minutes away from ski areas, shops, restaurants, boating, fishing, golf, hiking trails and picnic areas.

The Inn offers five lovely well-appointed rooms including two luxurious suites.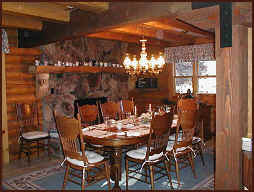 A gourmet breakfast is served each morning in the romantic setting of the dining room, complete with a large stone fireplace. Tempting tidbits from Nancy's kitchen are served each evening with seasonal beverages.




Inn at Fawnskin
Inn Fawnskin
xxx
Big Bear Lake, xxx
Phone: xxx
Email: Click here to send an email
Web: www.fawnskininn.com


Display location on map

Knickerbocker Mansion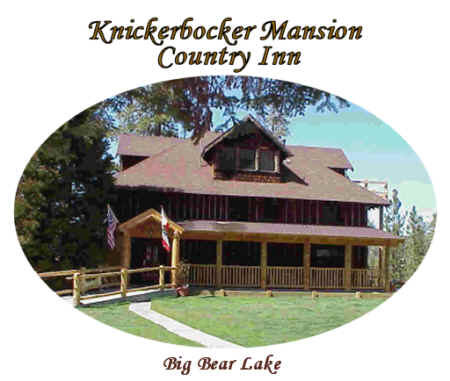 Tucked away from the hustle and bustle, the Knickerbocker Mansion ensures serenity, not only because of its charm and beauty, but also its location. This three story log mansion sits majestically on two and a half acres of land above Big Bear Lake and backs up to the San Bernardino National Forest. The village, with its restaurants, shops, and theater is only three blocks away.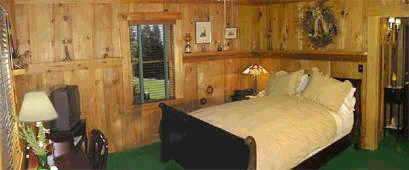 The mansion features nine standard bedrooms, each with private bath and two large suites with private baths. All rooms feature queen beds, TV/VCR, and telephones.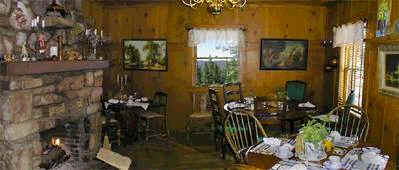 The aroma of freshly baked breads and muffins waft tantalizingly upstairs as a morning wake-up call to breakfast. Refreshments are served throughout the day and we delight in creating special backpacks and picnic baskets for hiking, sailing, Alpine or Nordic skiing, or a romantic stroll.

Knickerbocker Mansion
Knickerbocker Mansion
xxx
Big Bear Lake, xxxx
Phone: 909-878-9190
Toll free: 800-388-4179
Email: Click here to send an email
Web: www.knickerbockermansion.com


Display location on map

Artists' Loft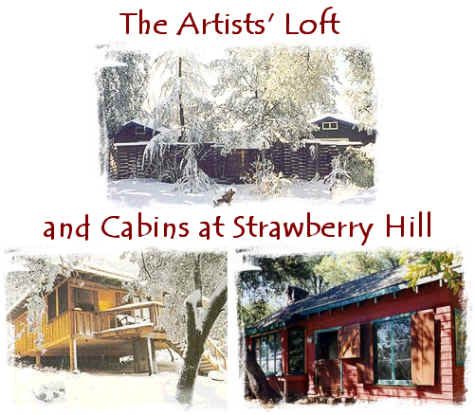 An environmentally friendly Bed and Breakfast retreat where art, music, and peace are the way of life.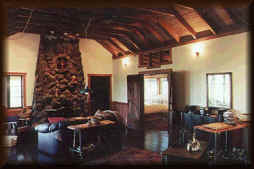 We have four unique accommodations for couples or singles in the forested Pine Hills area near historic Julian, California.
See pictures, rates and availability on our web site, www.artistsloft.com or call (760) 765-0765

We are smoke and fragrance free.

Artists' Loft
Artists Loft
xxx
Julian, xxxx
Phone: (760) 765-0765
Email: Click here to send an email
Web: www.artistsloft.com


Display location on map

SEA MOUNTAIN Inn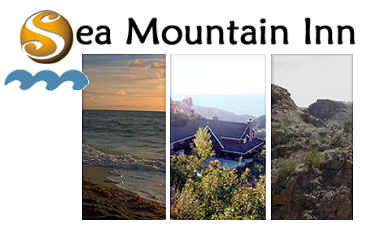 Imagine a place where the sky kisses the ocean. A dream where sounds and textures warm the senses. A magical land where the body caresses pleasure and the mind lets stress disappear in a whisper. Perfection in unrivaled pools and vistas, art and sculpture seem to dance in life. Come to the most exclusive retreat for those who know dreams do come true.
Come to
The SEA MOUNTAIN INN AND RESORT
Kiss the sky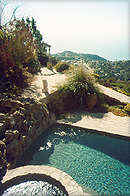 Located 2700 feet over looking the Sea – The SEA MOUNTAIN is a premier upscale retreat for Adults Only to rejuvenate the soul and relax the body.


Watch the sun come up over the Santa Monica mountains. Hike through the canyons and ocean walls.


Take an herbal sauna and steam - sun bathe au natural on a clothing optional cliff deck above the ocean. Are the clouds in the way? Come inside and relax in a private tanning bed.






Relax in the sun all day and swim like a fish in one of our 3 pools. Feel the whirlpool massage the tension from your busy life. Listen to the natural sounds and various natural stone waterfalls that cascade against your new land.


Relax in wondrous literature in the Library. Play pool, enjoy a real pinball machine, or watch a video and play electronic games. Remember laughter?




Each suite has its own private bath and amenities you would expect from a fine hotel, yet this is your private chalet. A personal experience awaits you in one of our 4 Master suites. The only experience of its kind. The best bed and breakfast.



SEA MOUNTAIN Inn
SEA MOUNTAIN
xxx
Malibu Mountains, xxx
Phone: 1-818-886-0326
Toll free: 1-877-928-2827
Email: Click here to send an email
Web: www.seamountaininn.com


Display location on map

Le Montrose Suite Hotel


Nestled in a quiet West Hollywood residential area adjacent to Beverly Hills, this celebrity hideaway offers a unique departure from the ordinary.

Each guest is warmly welcomed with fresh fruit and mineral water and is treated to homemade cookies upon departure.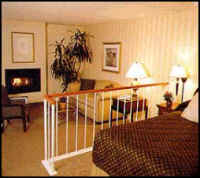 Le Montrose offers 132 charming and comfortable suites, each featuring sunken living room, cozy fireplace, refrigerator, TV with VCR, twice daily maid service, multi-line phone lines with data port, cordless phones, voice mail, Nintendo, in suite fax/copier/printer and high speed internet connection (DSL).


At Le Montrose, our guests may dine in their suites, on the rooftop terrace featuring lovely panoramic westside views, or in our intimate Library Restaurant. And of course, you'll be within walking distance of the world's finest restaurants and cafes.




Relax in the heated rooftop pool and spa, play tennis on our lighted court, work out in our extensive state-of-the-art Fitness Center, or enjoy a restful personal massage. Complimentary bicycles are also available. And if you're planning on visiting any local theme parks you can purchase the tickets straight from our front desk. Be sure to ask about package deals.



Le Montrose Suite Hotel
Le Montrose
xxx
Los Angeles, xxx
Phone: 800.776.0666
Email: Click here to send an email
Web: www.lemontrose.com


Display location on map

Ballantines Hotel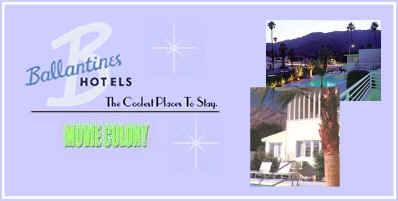 Ballantines Movie Colony in Palm Springs -
An Albert Frey designed hotel.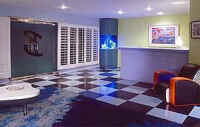 The newly opened Ballantines Movie Colony epitomizes the best of 50's retro style.


Fabulous colors, original art and period furniture capture the mood of this fun 18 room hotel.


There are 3 villas - the Frey House, the Danish House, and the Tiki House suitable for house parties of 2-4 people. An ideal location for a corporate retreat or special function.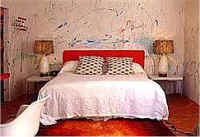 All rooms are themed in this split level property.

Many have upper private patios with uninhibited views and permit European sunbathing.

Enjoy a complimentary poolside breakfast, served each morning.

We offer an in-house massage service providing hot-rock and Swedish massage in a poolside massage room. Spa services can be arranged at a wonderful local spa 5 minutes away, special packages are available.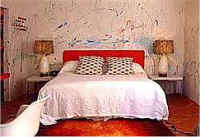 Located in uptown Palm Springs, we are within walking distance to shops, restaurants, and spas, and just a five minute drive to the airport, golf, tennis, and galleries.

Ballantines Hotel
Ballantines Hotel
xxx
Palm Springs, xxx
Phone: 760-320-1178
Toll free: 1-800-780-3464
Email: Click here to send an email
Web: www.ballantineshotels.com


Display location on map

Lake La Quinta Inn

Welcome to the Lake La Quinta Inn - a AAA Four Diamond Property and the most exclusive bed and breakfast in the Palm Springs area!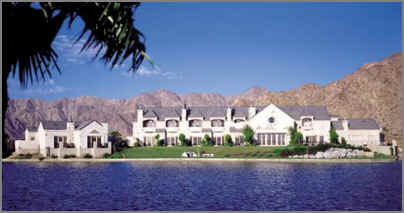 Located in the exclusive Palm Springs area community of La Quinta (near PGA West), the spectacular Lake La Quinta Inn offers luxurious rooms with the tranquility of the Desert. Reminiscent of a luxurious French Chateau, this remarkable jewel of the desert is surrounded by beautifully landscaped gardens and trees while magnificently framed by the imposing Santa Rosa Mountains on one vista and the tranquil Lake La Quinta on the other!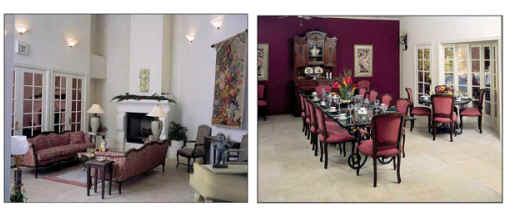 Highlights of your visit will include a scrumptious breakfast served in our beautiful dining room and adjoining terrace. You may then wish to linger in the salon, with its spectacular 28 foot ceiling. In the late afternoon we invite you for Interlude, an hour of fine wine, hors d'oeuvres and conversation with your hosts and other guests. At that time we would be delighted to assist in arrangements for your dinner and evening entertainment.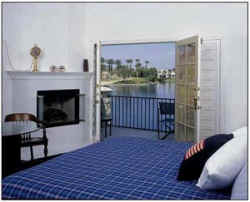 Lake La Quinta Inn offers you the choice of twelve deluxe guest accommodations, each with its own special ambiance and romantic theme.


Each room is furnished with a king or queen bed, gas fireplace and discreetly placed television and phone. In addition, you will enjoy individual climate control, as well as your own patio or balconette from which to view the lake and the beautiful Coachella Valley beyond.




During your stay with us you will have the opportunity to experience many of the exciting activities available in the surrounding desert area - golf, tennis, bicycling, hiking, horse shows, polo, concerts, theater, museums, casinos and shopping just to name a few! Or you may simply choose to lounge around our pool and spa soaking up the desert sun.

Lake La Quinta Inn
Lake La
xxxx
Palm Springs, xxxx
Phone: 760-564-7332
Toll free: 1-888-226-4546
Email: Click here to send an email
Web: www.lakelaquintainn.com


Display location on map

CUPID'S CASTLE BED AND BREAKFAST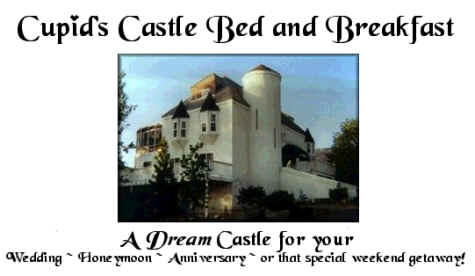 This Fairy tale castle is the perfect place for small weddings of up to 75 people, your special honeymoon or a romantic getaway.

Secluded in the middle of a lemon orchard, the sweet smell of lemon blossoms and roses are in the air as you make your way to the castle. The Grand Gardens will embrace you with it's cascading waterfalls, flowers and artistic fountains.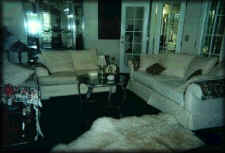 Four unique stories rise through the towered circular staircase. The living room is cozy, yet regal. Come sit by the fireplace when its cool or stand on the balcony, overlooking the Palomar Mountains. The balcony is a great place to serenade your Juliet or Romeo.


Choose from four romantically decorated suites with a Jacuzzi tub and private balcony. We provide fluffy terry cloth bathrobes, bubble bath, candles, shampoo, lotions, and honey-almond soaps to enhance your stay!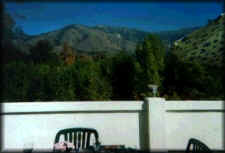 All rooms are also stocked with bottled water from our beautiful Palomar Mountain, and cookies for a snack! Massages are available if booked in advance. A full breakfast is served every morning and our mid-afternoon happy hour featuring local wines, fruits and hors d'oeuvres.


Breathtaking view of Palomar Mountain, right in your own backyard. On a nice day enjoy your breakfast from this balcony off the kitchen.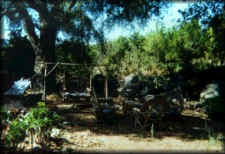 Swing in the willow swing, rest in the hammocks, or curl up with a good book and a drink under the 400 year old oak tree. Watch the bunnies and squirrels, peacocks, birds, and butterflies dart in and out. Maybe you'll see a fairy or elf if you're quiet.




CUPID'S CASTLE BED AND BREAKFAST
CUPID CASTLE
7622 Hwy 76/Mail: PO Box 580
San Diego, xxx
Phone: 760-742-3306
Fax: (760) 742-0279
Email: Click here to send an email
Web: www.adreamcastle.com


Display location on map