Wildwater Ltd. is celebrating its 31st year of providing professional whitewater rafting in the Southeast.
With rafting centers on four rivers, there are a variety of whitewater river adventures from which to choose.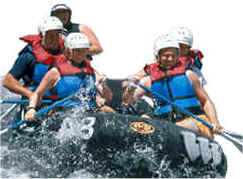 The Chattooga River was designated "Wild & Scenic" by Congress. The river forms the border of Georgia and South Carolina; and offers a true wilderness setting with stunning scenery and smaller trips. Section III of the Chattooga is the perfect trip for novices and family groups. Section IV is the ultimate challenge for whitewater paddlers. It covers the steepest section of river currently being run on a commercial basis in the Southeast. The Chattooga is a free-flowing river, so water levels vary with the amount of rainfall each season.


The Pigeon River is close to the Great Smoky Mountains National Park & Pigeon Forge, TN. Five miles of class II & III rapids provide fun & fast-paced whitewater fun.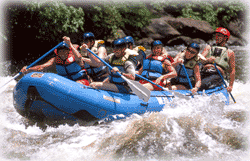 The Ocoee River (in eastern Tennessee) has rapids that are big and closely spaced, which make it one of the most popular whitewater rivers in the nation. No other river in the East offers the degree of challenge, safety and consistent water flow as the Ocoee.
The Nantahala River (in western North Carolina) is one of America's favorite whitewater playgrounds. Eight miles of constant waves and swift, clear currents make it a delight for all ages and groups looking for an introduction into whitewater rafting.


There are a variety of trips suitable for families as well as high adventure trips for adrenaline junkies. River excursions range in length from half-day to full-day and overnight experiences. At each rafting center, Wildwater Ltd. provides top quality equipment, highly trained guides, extraordinary service and exceptional facilities.