Kentucky Bed and Breakfast
Click an area to view all listings.
Kentucky Vacation Accommodation
Homestead Bed & Breakfast

Experience life the way it should be... if only for a day or two!


If your intent is to slow down your pace, at The Homestead Bed & Breakfast, you can relax on one of the porches and listen to the croaking frogs from the nearby ponds, swing from a tree, or watch the sun setting over the rolling pastures.

The Homestead is a restored log home and a Historic Kentucky Landmark located on Highway #62 E only four miles from Bardstown.

For the renting, two rooms are available, from rustic to Victorian, with period bathrooms accompanying. Each room has cable TV, VCR, and a telephone. Many feminine touches are apparent throughout The Homestead and the casual and friendly atmosphere will make you feel right at home.

A game room awaits you, just for fun, where you can sit at the old built-in bar or by the fireplace and listen to old jazz classics from days gone by. Or you can shop in the gift shop which offers antiques as well as the works of many artisan friends who are juried members in the Kentucky Craft Market.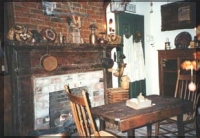 Each morning you'll enjoy a hearty country breakfast with farm fresh eggs that you can help gather if you wish. With the addition of homemade fruit preserves, jams and jellies, this morning meal is a sure delight.

Homestead Bed & Breakfast
Homestead Bed & Breakfast
xxx
Bardstown, xxxx
Phone: (502) 349-1777
Email: Click here to send an email
Web: www.bbonline.com/ky/homestead/


Display location on map

Levi Hampton House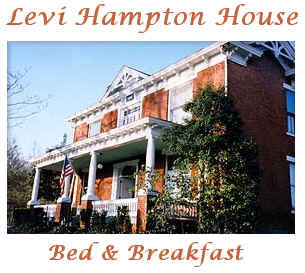 The Levi Hampton House Bed & Breakfast is situated on 3 acres of rolling lawns with flowering trees. Only minutes away from Ashland, Kentucky or Huntington, and West Virginia to the west.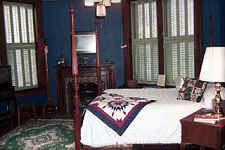 Enjoy one of the five guest chambers and several common rooms. The working fireplaces in the main house and unique decor adds a special charm to each guest chamber.


All rooms have private baths, queen beds, and cable TV.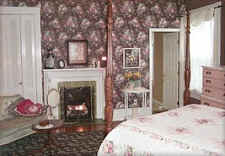 The sweetheart chamber, The Hampton Room, with oversize whirlpool bath, will add the special touch to your wedding or anniversary celebration.



We also offer a two-bedroom guest cottage with formal living room, family/dining room, full kitchen w/dishwasher, laundry room with washer and dryer, central heat and air, cable TV and local telephone service.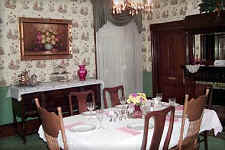 Guests are welcome to fresh fruit, afternoon snacks, and soda in the refrigerator. A full breakfast is served in the dining room weekends, deluxe continental weekdays.


Lounge on the front porch, swing under the wisteria vine covered arbor, or sit by the goldfish pond.

Levi Hampton House
Levi Hampton
xxx
Catlettsburg, xx
Phone: (606) 739-8118
Toll free: (888)-LEVIHAM
Email: Click here to send an email
Web: www.bbonline.com/ky/levihampton


Display location on map

Snug Hollow Farm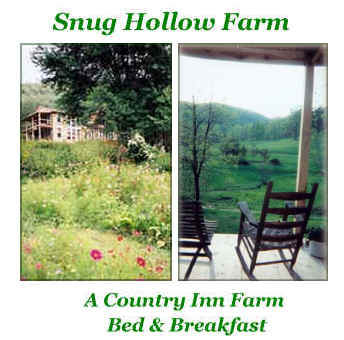 Snug Hollow Farm and Country Inn is nestled in the beautiful Red Lick Valley of Estill County in central Kentucky just 20 country miles east of Berea.

It is a working organic farm that boasts 300 acres of rolling meadows, babbling creeks, glorious wildflowers, abundant wildlife, wooded mountainsides and the simplicity of country life, both past and present.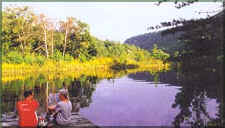 Whether it is bird watching, lending a hand in the garden, stargazing, silent retreats or a weekend vacation sitting in the sun by the pond, this snug little hollow has a restful charm that may add a new dimension to your life.


Delicious vegetarian meals lovingly and beautifully prepared, are a culinary delight. Enjoy hearty breakfasts, tasty lunches, country picnics, and elegant dinners.
Accommodations consist of a spacious country farmhouse with 4 comfortable bedrooms and 2 shared baths.

We can accommodate groups for workshops, retreats and overnight groups.

Snug Hollow Farm
Snug Hollow
Barbara Napier, Innkeeper
Irvine, 40336
Phone: 606-723-4786
Email: Click here to send an email
Web: www.snughollow.com


Display location on map

Pinecrest Cottage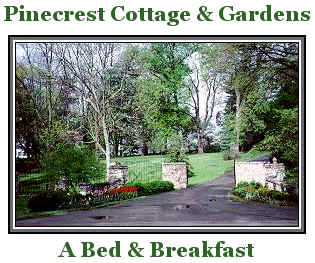 Located on 6.5 acres and surrounded by 100 year old trees, carefully tended perennial beds and with the ambience of a French country estate, Pinecrest Cottage offers an oasis of peacefulness and beauty amid the suburban sprawl.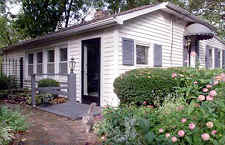 Pinecrest Cottage & Gardens is unique in that it is a separate, well appointed guest house, affording guests complete privacy.

A place that feels like home the moment you walk in, with all the comforts and none of the demands.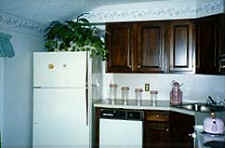 There is a modern, fully stocked kitchen with every convenience, sun porch, living room with working fireplace, TV/VCR with cable hook-up, large bedroom with king-size bed, cedar closet and full bath. A studio couch in the living room converts to a double bed.


Join us in the winter months and enjoy the magic colors of autumn or the quiet stillness of a winter morning under a blanket of new-fallen snow.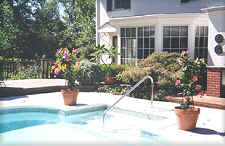 Visit in the warmer months and enjoy swimming and tennis, available on the grounds. Year round, you will enjoy Kentucky's scenic beauty and the warmth of southern hospitality.

Pinecrest Cottage
Pinecrest Cottage
xxx
Louisville, xxx
Phone: (502) 454-3800
Email: Click here to send an email
Web: www.bbonline.com/ky/pinecrest


Display location on map

Aleksander House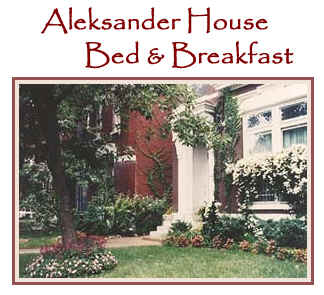 Aleksander House is a gracious, in-town 1882 bed and breakfast located in historic "Old Louisville" near shops, museums, theaters and many fine restaurants.

Just minutes from the airport and downtown, we cater to business and leisure travelers alike.

Rooms are uniquely and beautifully decorated with many amenities. Rates are reasonable and include complimentary snacks, beverages and a full gourmet breakfast.

Aleksander House
Aleksander House
xxx
Louisville, xxx
Phone: 502-637-4985
Toll free: 1-866-637-4985
Email: Click here to send an email
Web: www.aleksanderhouse.com


Display location on map

Cincinnati's Weller Haus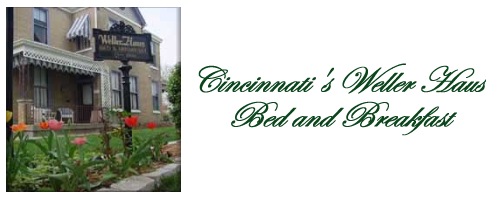 Cincinnati's Weller Haus Bed and Breakfast is two side by side historic homes that rival any downtown Cincinnati hotel. Location, amenities and personal service make this an ideal accommodation for your Cincinnati and Northern Kentucky visit. Enjoy the small town atmosphere with all of the conveniences of downtown Cincinnati only a short walk across the Ohio river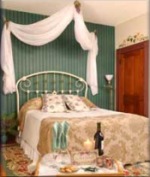 Antique appointed guest rooms with private baths have all the modern amenities you could want while they take you back in time. A full, gourmet breakfast is served by candle light in the Greatroom each morning.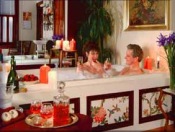 Stay in one of our romantic Double Jacuzzi suites for a heavenly getaway.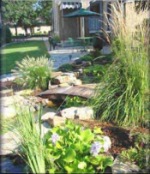 Lose yourself in the beauty of a secluded English garden forever changing in color and form as each perennial blooms! The water garden and roses will entice you to relax and enjoy your stay.

You will find Cincinnati's Weller Haus B and B to be a delightful change from the typical hotel stay. Personal service and attention to detail will be sure to pamper you.



Cincinnati's Weller Haus
Cincinnati's Weller Haus
xxx
Newport, xxx
Phone: (859) 431-6829
Toll free: (800) 431-4287
Email: Click here to send an email
Web: www.wellerhaus.com


Display location on map

Christopher's Bed and Breakfast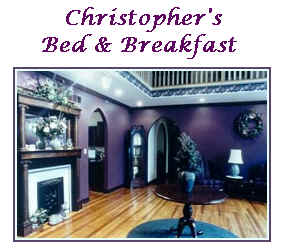 A mile from Northern Kentucky's bustling Newport on the Levee is Christopher's Bed and Breakfast.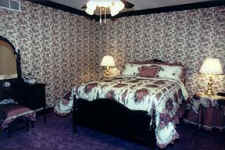 This ravishing 19th century former church that sparkles with jewel-toned stained-glass windows, three sumptuous Jacuzzi suites and sits grandly in the heart of the Bellevue historic district, Taylorís Daughters, in honor of General James Taylor.

Named for the patron saint of travelers, Christopher's was transformed from a place of worship to a place of winsome respite by the Guidugli family in 1996. Today, two junior jacuzzi suites with queen-size beds, stained-glass windows, and private baths charm visitors.


There's also a luscious Governor's Suite, radiating romance with its four-poster king-size bed, magnificent stained-glass window, cuddly living room, and two private "his and hers" half baths and shower, plus a two-person Jacuzzi that begs long massaging soaks beneath the room's original pressed-tin ceiling.

Christopher's Bed and Breakfast has been voted by inngoers for three consecutive years as one of the Top 15 B&Bs for "Best Interior Design and Decor" in Arrington's Bed & Breakfast Journal's Book of Lists!

Christopher's Bed and Breakfast
Christopher's Bed and Breakfast
xxx
Newport, xxx
Phone: (859) 491-9354
Toll free: (888) 585-7085
Email: Click here to send an email
Web: www.christophersbb.com


Display location on map

Bennett House
Historic 1889 Queen Anne, Romanesque home designed by Samuel E. des Jardins for James and Sarah Clay Bennett. Sarah was the daughter of the notorious Cassius M. Clay, minister to Russia during the Lincoln administration.

Casual elegance describes the Bennett House located in the National Register District near Eastern Kentucky University.

Experience the 1880 stain glass windows, hardwood floors, 12-foot ceilings in spacious rooms with upscale decor. A beautiful setting for wedding, wedding reception, and events.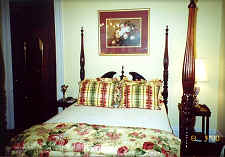 King and queen accommodations include cable TV, phone with computer hook up, signature breakfast, fresh flowers, and attention to detail.

Bennett House
Bennett House
xxx
Richmond, xxx
Phone: (859) 623-7876
Email: Click here to send an email
Web: www.bennetthousebb.com


Display location on map

Shadow Mountain Mist
Shadow Mountain Mist
Shadow Mountain Mist
xxx
Slade, xxx
Phone: 1-888-663-2600
Toll free: (606)663-8018
Email: Click here to send an email
Web: www.shadowmountainmist.com


Display location on map