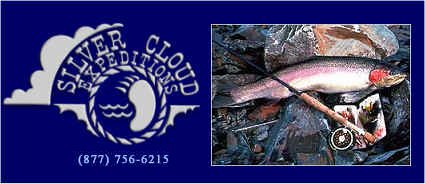 Silver Cloud Expeditions - Outfitting Top-Rated wilderness fishing vacations on Idaho's Salmon River since 1982. The Salmon River offers a unique combination of federally protected wilderness, a clean free-flowing river and a combination of incredible fishing opportunities.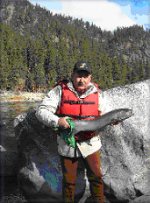 During Spring and Fall our quarry are steelhead trout (trophy ocean-run rainbows). Steelhead return to the Salmon River in the Fall, robust and heavy from 1 to 2 years of feeding in the Pacific ranging from 7-20 pounds. They winter over, providing a Spring season as well.






We offer trips from 1 to 5 days.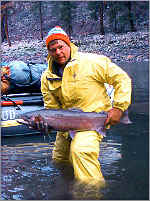 Late summer we fly fish for trout. The Salmon River system holds excellent populations of cutthroat trout. We offer a 6-day fly fishing trip August 31st.

Come plan your fishing vacation with Silver Cloud Expeditions. We have several exciting trips to choose from.