White Rocks Inn Bed & Breakfast is where you will experience the warmth and charm of Old Vermont on a historic dairy farm. This idyllic pastoral scene in the heart of the Otter Creek valley, nestled between two mountain ranges, has offered escape to travelers since 1983.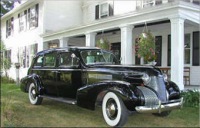 You'll feel like royalty when you ride to and from dinner in our antique limousine. For an extra touch of fairytale romance, try our Romantic Getaway Package, or if you are planning a private Vermont wedding, let us take care of all the details with our all-inclusive Elopement Package.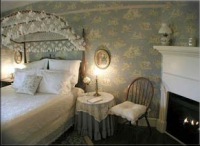 Our guest rooms are lovingly decorated with family heirlooms and collected antiques to reflect the genteel lifestyle of the mid-1800's. All rooms have private baths, air conditioning and fireplaces. Indulge in the romance of a canopy bed or sleigh bed and the comfort of a bountiful Vermont country breakfast served by candlelight in the gracious dining room or on the porch on warm summer mornings.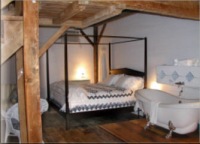 Set back away from the house, two secluded cottages, The Milkhouse and The Nest, are our most private accommodations and have become a favorite with honeymooners, so we affectionately refer to them as the "milk & honey" cottage and the "love nest." Either of them can be rented by the week as a housekeeping cottage or by the day as a B and B guest room including breakfast.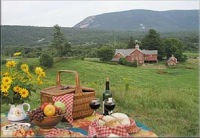 Guests love the hiking trail that starts behind the barn and leads to a picnic table at the top of the hill with a magnificent view.


Enjoy shopping in the quaint villages along Route 7 or scenic trips through the countryside. There's hiking, biking, and skiing nearby at Okemo, Killington, or Pico ski areas and cross country skiing at the Inn.