Windfall Outdoor Center brings together the best Maine whitewater rafting vacation experiences and the finest Maine resort accommodations; the best of both indoors and outdoors.

Maine whitewater rafting on the Kennebec or Dead river is a fully unique New England experience and only Windfall Rafting has the expertise to engage you in the beautifully rugged Northern Maine wilderness.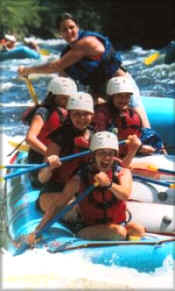 With a history of over 25 years of Maine white water rafting on the Kennebec River and the Dead River, Windfall guarantees your Maine vacation and adventure travel experience will fill your memories for years to come.



Windfall Rafting offers several Northern Maine adventure packages to suit your needs.



Whether you're looking for a soft family adventure rafting cool Maine waters (Kennebec River), a heart pounding white water rafting trip on large Class V whitewater (Dead River), a medium endurance rock climbing adventure (Mt. Kineo, Moosehead Lake) or a simple mountain get-away with luxurious Northern Maine accommodations.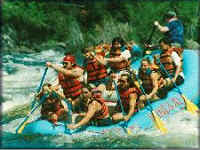 Windfall Outdoor Center offers the widest variety in accommodations. Choose from superb quality motels, sporting camp cabins, and plush village cottages. For those desiring to stay closer to nature, you may choose to spend the night in the local camp ground.

We'll look forward to hosting you on the river!