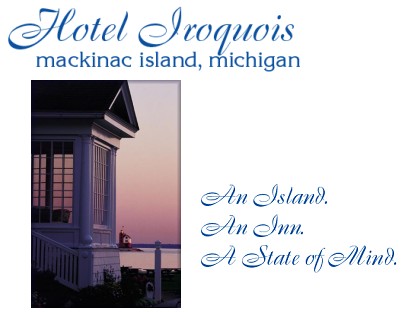 The Hotel Iroquois. Simply stylish. Thoughtfully appointed. Endlessly inviting. Forty-six flower-filled rooms and suites of Victorian cottage design. Top National Honors - Condť Nast Travelerís prestigious "Gold List" 2005, and "Top 100 Best in the World Readersí Choice Award" 2004.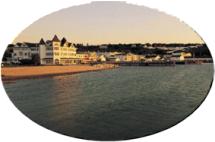 The Hotel Iroquois is located on the Straits of Mackinac waterfront. Its peaceful lakeside setting is juxtaposed with the lively town of Mackinac just one block away. The Islandís historical points of interest are within walking or bicycling distance of the hotel.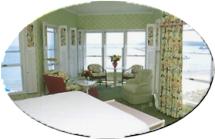 Our luxurious suites feature breathtaking water and lighthouse views, king or queen beds, and sitting areas. The Lighthouse Suite is a two bedroom suite with living room and whirlpool bath.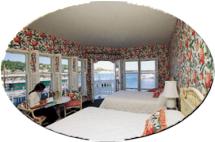 Deluxe rooms offer beautiful waterfront views overlooking the Straits of Mackinac or Island harbor and marina. Deluxe accommodations offer king, queen or two-queen arrangements, private bath, telephone and cable television. Gardenside rooms overlook the gardens or the charming Mackinac Island streetscape and offer queen or king size bed, private bath, telephone, and cable TV.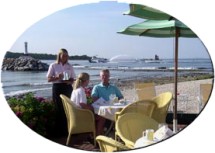 Enjoy breakfast, lunch, and dinner, served daily in the waterfront Carriage House dining room or on the veranda. American cuisine with international influences.