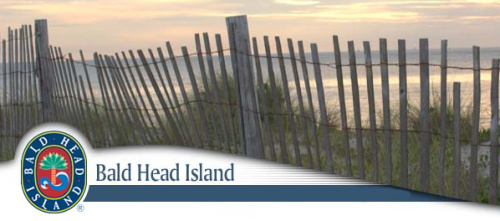 Bald Head Island is a true cape island, accessible only by boat. An absence of cars that promotes the tranquility of the setting. A way of life that encourages rest and reflection - but leaves nothing to be desired in the way of recreation. You'll find a Bald Head Island vacation absolutely delightful and refreshing.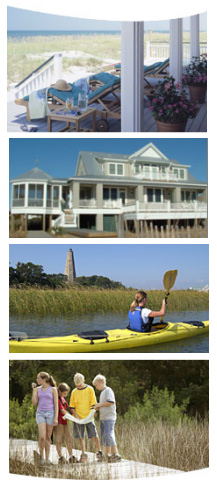 Representing more than 100 lovely homes, cottages and condominiums, Bald Head Island Limited offers you the most comprehensive selection of accommodations for rent. Choose from accommodations located in a variety of different environments- including South Beach, West Beach, East Beach, Harbour Village, Creek & Marsh, Golf Course and Maritime Forest.

On Bald Head Island, you have three choices of activity levels: all, nothing, and everything in between. Choose among the many activities and amenities the island has to offer, tackle them all, or simply sit on a porch rocking chair and smile as the world revolves around you.

Island activities include: fishing, boating, canoeing, kayaking, biking, swimming, wind surfing, nature walks, golf, tennis, and more! Small boat and fishing equipment rentals, fishing charters, and canoe or kayak excursions are available.