Click an area to view all listings.
Central Vermont Northern Vermont Southern Vermont Vermont
Vermont Vacation Accommodation
Sunset Motor Inn


Located in Scenic Central Vermont, in Morrisville, family owned and operated for the past 28 years, the Sunset Motor Inn is AAA, Mobil Guide rated, and 3 star Distinguished property on Innkeeper.com.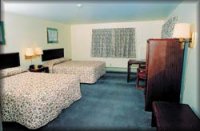 The 55 units have remote CCTV, free sports channels(ESPN/ESPN2),phones, hair dryers, irons & ironing boards, some have queen size beds, whirlpool baths and refrigerators.

Enjoy the outdoor pool and play area.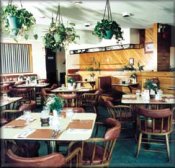 Adjacent to the motel, Sam's Charlmont Restaurant is a pleasing compliment to your stay. Specializing in hearty Vermont country breakfasts, luncheons, dinners, and banquet.


The Charlmont offers country food at family prices, courteous service, and a pleasant, relaxed atmosphere. Registered guests of the Sunset Motor Inn receive a FREE continental breakfast or $3.00 off any Breakfast Entree.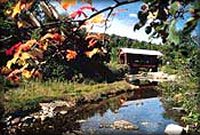 Sunset Motor Inn is close to Ben & Jerry's Ice Cream Factory, Vermont Teddy Bear Outlet, Cabot Cheese Annex and Lake Champlain Chocolates, just to name a few!

Sunset Motor Inn
Madeline Bourgeois
160 VT RT 15W
Morrisville, xxxxxx
Phone: 1-800-544-2347
Email: Click here to send an email
Web: www.sunsetmotorinn.com


Display location on map

Timber Inn Motel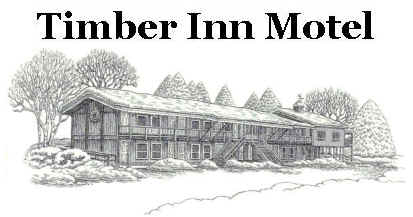 Step out of your room and soak up the spectacular view of Okemo Mountain as it changes with the seasons from green to a blaze of orange and red then frosty white.

Relax on a bench by the Black River or stroll our 3.5 landscaped acres. We're right on Route 103 just over a mile from downtown Ludlow and five minutes from the slopes of Okemo Mountain Ski Resort.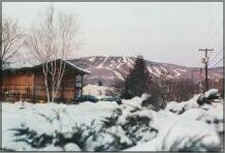 Guestrooms are finished in cedar and knotty pine and feature two double beds, private bathroom, telephones, TV with HBO, and air conditioning. A two-bedroom unit has a queen bed in the large common room and bunk beds in a back bedroom with private bathroom (shower only).

The Mountain View Apartment (available Dec. 15-Mar. 31 and other times, please ask) offers two bedrooms and features a large kitchen with bay window, double sleep-sofa in the living room, outdoor deck with river view and a large bathroom with double sinks.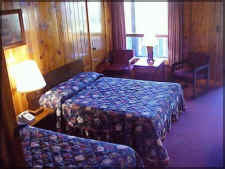 Our amenities include: hot tub and sauna (ski season), outdoor heated pool, outdoor playground, and ski season bus stop.



Timber Inn Motel
Glenn .
.
Ludlow, xxxxxx
Phone: 802-228-8666
Email: Click here to send an email
Web: www.timberinnmotel.com


Display location on map

Manchester View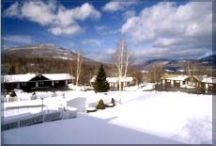 Manchester View, is Manchester Vermont's best AAA accommodations in the Manchester, and Manchester Center area.


Manchester View Fine Lodging is set up high off historic Route 7A just two miles North of Manchester Center, in Southern Vermont's beautiful Green Mountains. Minutes from some of Vermont's best ski resorts; Bromley, Stratton, and Magic mountains.


This fine property offers the best of classic Vermont lodging with a courteous and willing staff, superior amenities, discount packages, and panoramic views. The perfect romantic getaway!


Each of our guest rooms and suites offers spacious surroundings, private bath, cable TV with VCR, A/C., refrigerator, phone equipped with modem outlet and voice mail, and outdoor deck or balcony.

We have several room styles available including: standard and deluxe rooms, luxury specialty rooms with fireplaces and jacuzzi tubs, and one or two bedroom suites.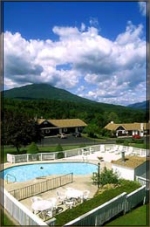 A light breakfast is served in our Breakfast Room daily, during summer and peak periods, and then on weekends in the off season.

In summer, enjoy our crystal clear heated pool, surrounded by a large sun deck with beautiful vistas of the mountains. Play golf or tennis at a private club nearby. There's biking, hiking, canoeing, fishing, downhill and cross country skiing, ice skating, snowmobiling, ice fishing, and so much more!

Come visit our website

Manchester View
Manchester View
xxx
Manchester, xxx
Phone: xxx
Toll free: 800.548.4141
Email: Click here to send an email
Web: www.manchesterview.com


Display location on map

MARBLEDGE Motor Inn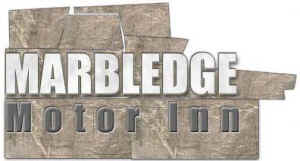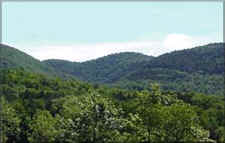 We invite you to stop by, stay awhile, and enjoy the warm hospitality of the MARBLEDGE Motor Inn, located in the heart of the beautiful Green Mountains, a vibrant four season vacation destination.

Our motel and cottages are nestled on a 'marble-ledge' at the foot of Mt. Aeolus, the site of the first marble quarry in the United States.

Comfortable and affordable lodging and dining are only a few of the traits at the MARBLEDGE.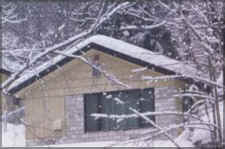 Our rooms and cottages are modern and well equipped.

The individual marble and cedar shake cottages offer greater privacy. Each has a bedroom, full bathroom and sitting room.

Our motel rooms are spacious, each with two beds, thermostatically controlled heat, air conditioning, private bath, television, and picturesque views.

The Dining Room is open all year. Enjoy delicious homemade meals and deserts, or relax by the fireplace with a cocktail.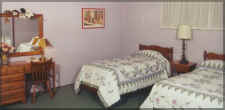 Area activities include: skiing and snowboarding - just 12 minutes to Bromley and 25 minutes to Stratton, snowmobiling - trails across the street, cross country skiing, skating, sledding, and snowshoeing. In summer, there's swimming, hiking, fishing, golf and tennis, biking, canoeing, and shopping nearby.




MARBLEDGE Motor Inn
MARBLEDGE Motor
xxx
Green Mountains, xxx
Phone: 802-362-1418
Email: Click here to send an email
Web: www.marbledgeinn.com


Display location on map

Magic View Motel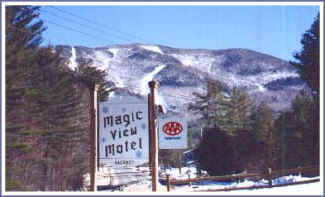 Come enjoy beautiful mountain views with a homey, hospitable atmosphere at Magic View Motel in Londonderry, Vt.

Four major ski areas: Magic, Bromley, Okemo and Stratton are only 2-20 minutes away. Weston is 10 minutes and Manchester 20 minutes away. Bromley's summer rides are 10 minutes.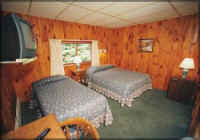 Magic View Motel offers 18 rooms all with private bath w/shower, cable TV with remote and a small refrigerator. One apartment with bedroom, living room, full bath and kitchen is also available. Apt. sleeps six.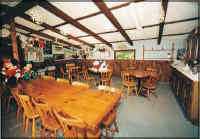 A full complimentary breakfast is included in our own coffee shop during the Foliage, Hunting and Ski seasons.

We have a game room with a ping-pong, pool and card table.

During the winter, many skiers take advantage of our ski-tuning bench with the special clamps.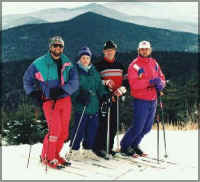 Our very reasonable rates for one queen bed or two single beds start at $49 during the off season to $79 for a non-holiday ski weekend night. Our holiday rates are $85. All rates are subject to the VT state tax. We accept Cash, M/C or Visa and we do not allow any pets.



Magic View Motel
Magic View
xxx
Londonderry, xxx
Phone: (802) 824-3793
Email: Click here to send an email
Web: www.magicviewmotel.com


Display location on map

Chalet Motel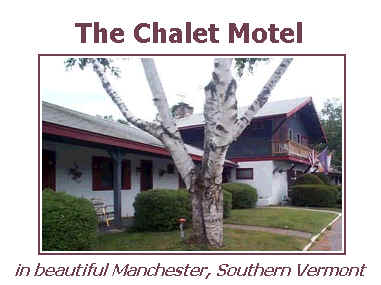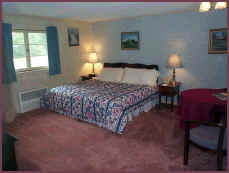 Welcome to The Chalet Motel, where you will find affordable, friendly, family oriented lodging right in the heart of Vermont's beautiful Green Mountains.

The Chalet Motel is situated between The Green Mountain Range and the Taconic Mountain range, we are only a mile away from Manchester, renowned for it's four season vacation activities, including hiking, biking, shopping, sightseeing and skiing.
The Chalet Motel features 43 large, comfortable rooms with the finest modern facilities and abundant New England charm.


Choose one king or two queen beds with a convertible couch. Each room provides a color TV, refrigerator, coffee, and telephones.


Enjoy our heated outdoor pool, AAA rates and game room.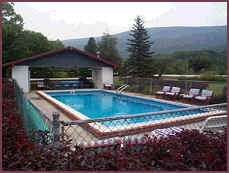 Chalet Motel
Chalet Motel
xxxx
Green Mountains, xxx
Phone: 1-800-343-9900
Email: Click here to send an email
Web: www.thechaletmotel.com


Display location on map

Pine Tree Lodge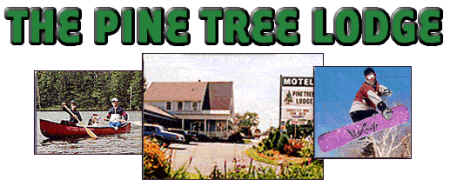 Pine Tree Lodge is a small friendly, privately owned, family-run motel located in Rutland, in the heart of beautiful Vermont, and just minutes from all year round activities and area attractions.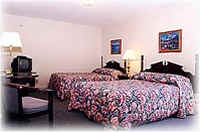 Its 14 rooms are superbly equipped and tastefully decorated, clean and comfortable. All have cable TV with remote controls, direct dial telephones, air-conditioning, and some refrigerators.

There's something for every season here!

In spring, summer and fall enjoy our outdoor heated pool, beautiful landscaping, flower garden, picnic table, fountain, and backyard bird watching. There's mountain biking, hiking, boating, antiquing, golfing, fly fishing, and more!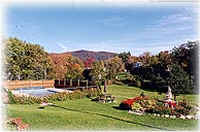 In winter, try skiing and snowboarding at the best ski area in the east. Killington/Pico, Okemo, Sugarbush, and many more. There's snowmobiling, snowshoeing, ice fishing, cross country skiing, and ice skating too.

Pine Tree Lodge
Pine Tree
xxx
Rutland, xxx
Phone: xxx
Toll free: 1-800-773-2441
Email: Click here to send an email
Web: www.pinetreelodgemotel.com


Display location on map

Stowe Motel & Snowdrift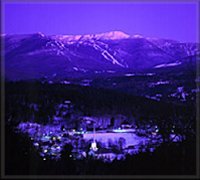 Nestled between Stowe Village and Stowe Mountain Resort, the Stowe Motel & Snowdrift are situated on 16 acres of beautifully landscaped grounds, bordered by a sparkling alpine stream. Enjoy the many restaurants, shops, and the award winning Stowe Recreational Path, nearby.


Stowe Motel & Snowdrift offers rooms, efficiencies, fireplace efficiencies, apartments, suites and houses available in Stowe Vermont.


We provide clean, comfortable, affordable accommodations offering great value for your travel dollar.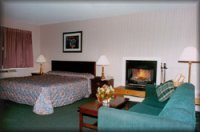 All units have telephone with modem jack, cable TV, full bath, and refrigerator. There are gorgeous mountain views from almost every unit.


During the winter, downhill skiing, cross-country skiing, snowshoeing, ice skating and sleigh rides are within minutes. In the summer, enjoy walking or biking on the nearby recreational path, golf, or hiking in the fresh mountain air.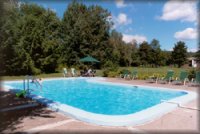 Mountain bikes and snowshoes are available for your use. There's a hot tub, heated pools, and tennis courts too!


We look forward to having you as our guest during your next visit to Stowe!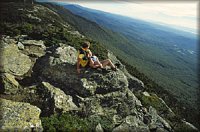 Stowe Motel & Snowdrift
Stowe Motel
xxx
Stowe, xxx
Phone: 802.253.7629
Toll free: 800.829.7629
Email: Click here to send an email
Web: www.stowemotel.com


Display location on map

Hob Knob Inn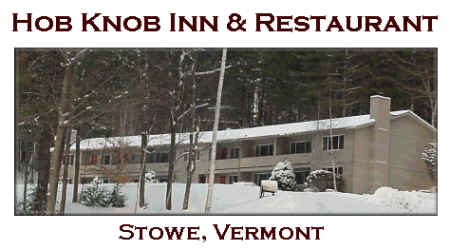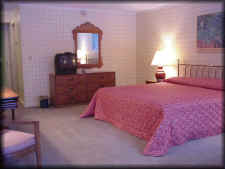 Spacious hillside accommodations, some with kitchenettes, fireplaces, and jacuzzi. Rustic cabin also available.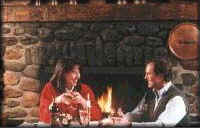 Fireside dining featuring Certified Angus Steaks, fresh fish, lamb chops, roast duckling home-made bread and desserts.






Skiing at world famous Stowe Mountain Resort, snow shoeing, skating, cross country skiing, sleigh rides, great restaurants, shops and night life, all in a classic New England village. Special 3 and 5 day packages.

Hob Knob Inn
Hob Knob
xxxx
Stowe, xxx
Phone: 802-253-8549
Email: Click here to send an email
Web: www.hobknobinn.com


Display location on map