The Red Feather Lodge is ideally located in the center of the small town of Tusayan, Arizona, just one mile from the south entrance to the Grand Canyon National Park.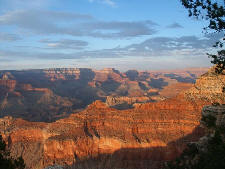 Many restaurants, gift shops and the IMAX Theater are within walking distance, and the Grand Canyon National Park Airport is less than one mile away.



With the Red Feather Lodge as your home base you can enjoy the Grand Canyon from sunrise to sunset, each and every day. Our friendly and experienced front desk can help you book a helicopter, airplane, horseback, jeep, or river tour. They will also be happy to provide you with advice on where to get the best views, where to shop, or where to find the best food in the area.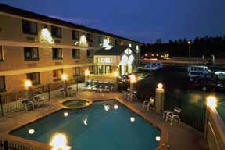 The hotel offers modern, climate controlled rooms with hair dryers, coffee makers and data port phones. Relax amid the soothing Southwestern décor. The motel features all exterior entrances, tub/shower combinations, and are equipped with heat and air conditioning. There are two floors accessible by stairs.

Whether you decide to stay in the motel or hotel section, you will be able to enjoy pay-per-view movies and video games. You can enjoy meals in our Café Tusayan restaurant, take a swim in our outdoor heated pool, relax in the outdoor jacuzzi, or exercise in our fitness center. Pets are welcome at Red Feather Lodge too!