Gold Lake Lodge is nestled among alpine meadows on the crest of the Sierra's. There are more than 30 natural mountain lakes within a short distance of the Lodge. Many of these lakes have road access, but most can be reached by trail only.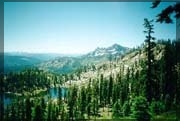 Our cabins are at the trailhead of some of the nicest routes in the Lakes Basin Area. The Lakes Basin Area is one of our first national recreation areas. It encompasses over 1,000 acres of wilderness lakes, streams, mountains and trails. Gleaming cliffs and mountain meadows are your constant companions.




For accommodations we offer two types of cabins: standard and rustic. Standards have full baths, and rustic have detached, modern facilities just a few steps away. We have plenty of blankets for cool alpine mornings and daily maid service to keep everything clean.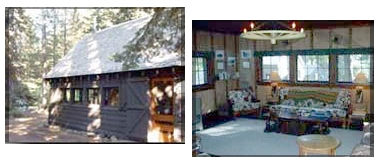 At Gold Lake Lodge, we offer a Modified American Plan - Hearty dinner, trail lunch and breakfast are included.

Come enjoy the outdoors! There's hiking, fishing, swimming, and biking trails too.