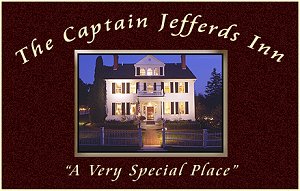 Truly "A Very Special Place," The Captain Jefferds Inn is a warm and inviting 1804 sea captain's home. We are located in Kennebunkport, in the quiet historic district, surrounded by beautifully manicured lawns and gardens.

From the time you enter through the red front door, you will experience the charm, comfort and exceptional hospitality provided by the innkeepers and dedicated staff.

Each of the mansions sixteen guestrooms is uniquely appointed and individually decorated. ALL rooms have the following exceptional amenities: queen or king size beds, private baths, superior quality bed linens, down-filled comforter and pillows, the finest bath towels, plush terry robes, fresh flowers, innkeepers welcoming gift, luxury bath amenities, hair dryers, alarm clocks, remote controlled CD players, A/C, outcalling telephones, and complimentary turndown service by request.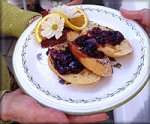 Breakfast is indeed a special time at Captain Jefferds Inn. The three courses are entirely homemade and prepared fresh daily in our kitchens. Each afternoon guests are treated to a wonderful selection of specialty teas, home-baked cookies, cheeses and spreads, hot-mulled cider, or in the summer months, freshly squeezed lemonade.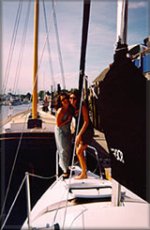 The inn is a quick stroll to 'Dock Square,' Kennebunkport's town center. There you'll enjoy specialty boutiques, art galleries, antique shops and a full range of restaurants from local lobster pounds to five diamond rated restaurants. The Captain Jefferds Inn is just a ½ block from the harbor where you can see the rocky Maine sea coast properly from the bow of a boat, sail on a traditional gaff rigged schooner, or venture further out in the Atlantic ocean to see our annual migrating whales.

So, if you're looking for a romantic bed and breakfast, relaxing getaway, or an activity and fun-filled vacation, Kennebunkport and The Captain Jefferds Inn should be your first stop.

We are pet friendly too!