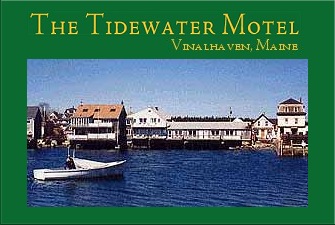 The Tidewater Motel is built on a bridge separating Carver's Harbor from Carver's Pond on the beautiful island of Vinalhaven, Maine.

Few views can equal those at the Tidewater and few places are as relaxing. If you want to be closer to the water, you'll want to bring a towel. Open year-round, the Tidewater is the island's only motel.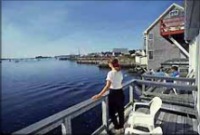 Most of our rooms are right on the busy harbor. Others look out over the serenity of Carver's Pond. Typically, each room has its own deck overhanging the water, a queen bed and a single bed, cable TV, and private bath.

Other accommodations are tucked away elsewhere in the motel. Many of our rooms have full kitchens. Several rooms on the upper floors can be combined to create suites for families or big groups.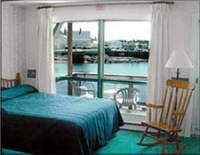 Vinalhaven is a great place for families to vacation. There are many hiking trails and wilderness areas on the island. All offer spectacular vistas and a chance for picnicking, swimming, or exploring. There's restaurants, a musuem, and a Saturday morning flea market too. In the summer, enjoy concerts, auctions, and other community events.