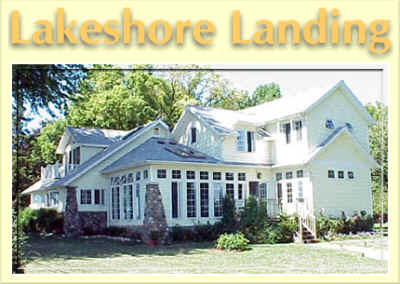 Lakeshore Landing, located on the south side of Kelleys Island just west of Seaway Marina, will charm you with its airy rooms, pleasing color schemes and antique furniture.

We offer three rooms, two with private baths, each overlooking the lake. Features include: continental breakfast, air conditioning, and private dock, and beach.
A lookout by the water provides a perfect setting for gazing out over the lake and watching spectacular sunsets. At night, a fairyland emerges with the turned on lights of distant mainland.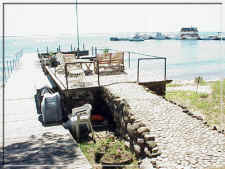 Kelleys is a picturesque island offering abundant sites to explore with rich scenic views, geological fossils, and a wide variety of flora and fauna.

If you choose, your stay can be restful with nothing more required of you than to lean back and let the lake work its hypnotic magic—or should you prefer action more lively, many island businesses are well prepared to offer fun and entertainment.