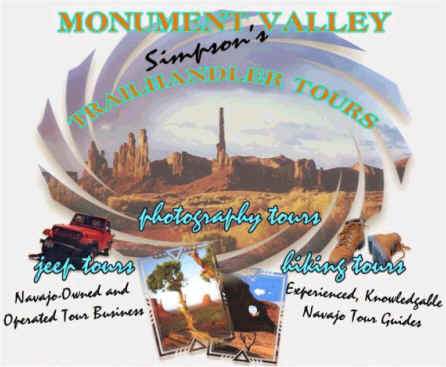 Discover Monument Valley by traveling in the footsteps of the Navajo (Dineh)!
Visit Monument Valley's secluded areas on foot and climb the rocks as you follow ancient trails that hold promises of Beauty up ahead.

Going on a hiking tour in the Monument Valley area is an adventure that will let you experience Monument Valley in a very special, close-up way.

If you are among those who like a lot of rock climbing during their hike, your guide will take you on top of famous Mitchell Mesa or Hunt's Mesa.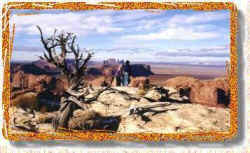 Enjoy spectacular panoramic views of the Valley that will leave you speechless... Let the serene beauty of Monument Valley captivate you from a bird's-eye perspective.

As an option, cookouts and overnight camping 'in the wild' in Monument Valley or Mystery Valley, and even on top of the mesa can be arranged. The sunset and sunrise as seen from Hunt's Mesa is a highlight you will never forget.