Guided Canoeing Expeditions in Maine & Canada
FOUNDED IN 1953 by Warren Cochrane and his father Herb, Allagash Canoe Trips is the oldest continuously-running guided canoeing service in Maine.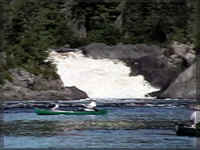 Allagash Canoe Trips offers trips of varying lengths to suit your schedule, from day and overnight trips to week-long expeditions. We encourage you to consider the longer trips, which provide the best opportunity to experience the character of the vast woodlands we travel through.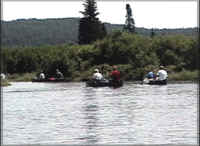 We have trips suitable for any level of ability. Our week-long Allagash trips are ideal for families and friends seeking quality outdoor time together, as well as solo travelers looking to meet new friends and share the beauty and peacefulness of the north woods.


We'll travel lakes, rapids, and meandering quietwater, with few portages. We try to allow plenty of time for relaxing, swimming, and exploring.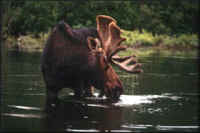 Encounters with moose and deer are common along the river during summer months. Birdlife is always plentiful. You may even have the rare good fortune to spot our more reclusive residents: black bear, otter, beaver, bobcat, or fox.

A guided canoeing trip with us gives you the opportunity to enjoy your trip in a more relaxed manner, with plenty of free time, and without the responsibilities of logistical planning, meal preparation, decision-making, camp chores, and transportation.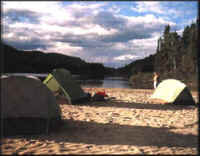 Your guide provides and prepares all meals, furnishes all but personal gear, knows the region and its very special places, and usually charges little more than it would cost you to outfit yourself, pay user fees, arrange transportation, and supply your own meals.