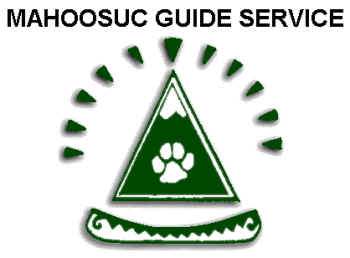 Mahoosuc Guide Service offers canoeing trips and a wide variety of wilderness activities, for all seasons, and levels of experience, in Maine, New Hampshire and Canada.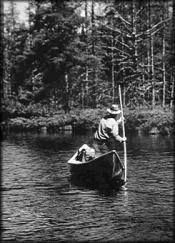 Mahoosuc is the northeast's most versatile canoeing service. We are equally comfortable teaching traditional Cree paddling techniques in our wood-canvas canoes or instructing beginner to advanced level white water workshops. For us the two styles compliment each other and keep our love of canoeing fresh. Whether you want to learn to roll or pole, we can help you.



Maine has the most extensive and undeveloped canoe country in the East; from the quiet solitude of a northern lake to the thrill of white water. Travelling by canoe is the most natural way to see the northwoods and its wildlife.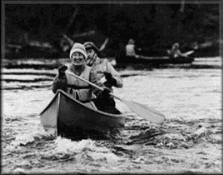 Our trips are not a test of endurance, rather ample time is available for natural history, exploring and relaxing. Group size is normally small, four to eight, to insure a quality canoeing experience and to accommodate individual interests.