Sunshine River Tours is an ecotourism guide service located in Homosassa, Florida.




Sunshine River Tours invites you to come Swim with the Manatees in the Crystal River and the Homosassa River along the Nature Coast of West Central Florida. Manatees abound in our 72 degree (year around) spring fed waters. Let these gentle creatures get close to you and they may roll over and allow you to scratch their belly.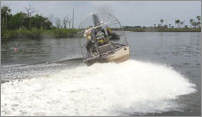 In addition to Manatee swim and snorkel tours we offer Airboat Rides, Scalloping Trips, and Dive Instruction. You will be thrilled by the glory of Florida nature at it's finest. The Nature Coast is a birdwatcher's and aquatic paradise. Many reasonably priced accommodations as well as restaurants, are available near our location.