Click an area to view all listings.
East Coast Florida Florida Florida Keys Orlando West Coast Florida
Florida Vacation Accommodation
Ferndale Lodge

Discover the "Old Florida" Lifestyle on the Indian River in the Old Fishing Village of Sebastian Florida. Ferndale Lodge offers quiet relaxation and a glimpse of what Florida used to be.
Our spacious one bedroom air conditioned efficiencies are situated on 2 acres of heavily wooded property on the Indian River. All units are fully furnished with kitchens with microwaves, king size beds, cable TV with VCR, and wonderful views of the river.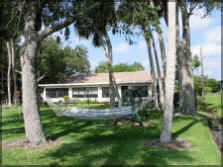 We have some of the finest fishing and boating in Florida. From our docks on the Indian River, the SEBASTIAN INLET is only 10 minutes by boat and provides access to the Atlantic for great offshore fishing.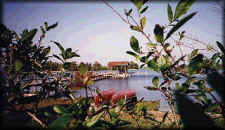 Relax in a hammock, fish off the pier, or canoe to one of the many tropical islands within view of the lodge.

The FERNDALE LODGE offers you something's not often found in Florida: PEACE, QUIET, AND SHADE.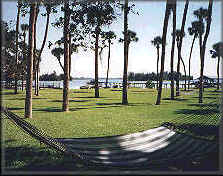 Ferndale Lodge
Ferndale Lodge
1450 Indian River Drive
Sebastian , xxxxxx
Phone: (772) 589-5247
Email: Click here to send an email
Web: www.ferndalelodge.com


Display location on map

Richards Motel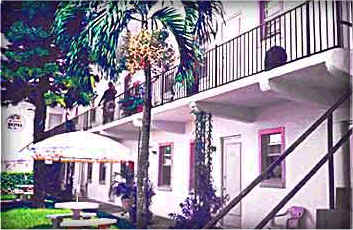 Richard's Motel and Apartments, Hollywood, a place designed for you, the discriminating travelers.

A beautiful typical southern style motel offering remodeled one bedroom apartments and hotel rooms with relaxing and convenient accommodations for all travelers.

Our heated pool is surrounded by a sun deck with ample lounges and chairs. Lovely flowers, shrubs, cactus, palm citrus and banana trees adorn the grounds.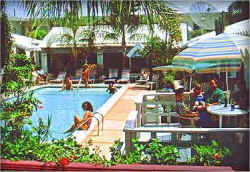 Centrally located, walk to restaurant, shopping, church, bus terminal, dog track, horse track, and entertainment. Just minutes to airport, Jai-Alai, shopping centers, beaches, Miami and Fort Lauderdale.



Richards Motel
Richard Clavet
1219 South Federal Highway
Hollywood, xxxxxx
Phone: (954) 921-6418
Email: Click here to send an email
Web: www.richardsmotel.com


Display location on map

Snowflake Inn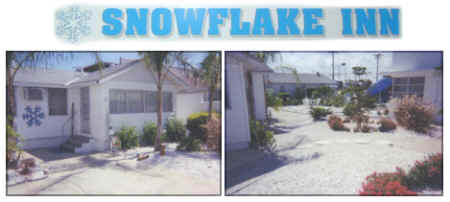 The Snowflake Inn is a wonderful place to stay, and just steps away from the beautiful white sand of Clearwater Beach.
We offer fully equipped apartments and cottages, available on a weekly or monthly basis. All units have a living room with cable TV, a full kitchen, and one or two bedrooms.

Swimming, snorkeling, shelling, fishing, watching the sunset on the Gulf, bike riding, tennis, walking the beach, dolphin watching are just a few things that Clearwater Beach has to offer.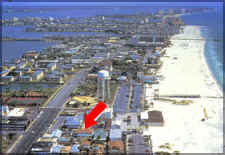 Snowflake Inn is just steps from the Gulf of Mexico and the Palm Pavilion, a block from the Rockaway Grill, 1 1/2 blocks from tennis & swimming pool, and 4 blocks from Pier 60.

Snowflake Inn
Ann .
22 Kendall Street
Clearwater Beach, xxxxxx
Phone: 877-879-4484
Email: Click here to send an email
Web: www.snowflakeinnclearwater.com


Display location on map

Homosassa Riverside Resort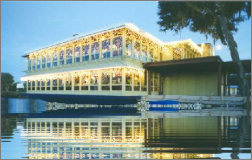 Homosassa Riverside Resort is located 90 minutes north of Tampa Bay, 90 minutes west of Orlando, and 60 minutes south of Cedar Key.


Come relax by the swimming pool, on the docks by the river, or take a stroll through our 9 acres of natural beauty. Enjoy waterfront dining while feasting on Florida's favorite fresh seafood.



Our accommodations include: standard guest rooms and riverview guest rooms with kitchen, sleeper sofa and balconies or patios overlooking the river. We also have one and two bedroom units available.



The Resort marina has fishing guides, boat rentals, and kayak and canoe rentals. Sunshine River Tours offers Manatee swim and snorkel tours. You can swim with the manatees year around! Let these gentle creatures get close to you and they may roll over and allow you to scratch their belly! Sunshine River Tours also offers Airboat Rides, Scalloping Trips, and Diving instruction.

Homosassa Riverside Resort
Homosassa Riverside Resort
xxxxx
Cedar Key, xxx
Phone: 352-628-2474
Toll free: 1-800-442-2040
Email: Click here to send an email
Web: www.riversideresorts.com


Display location on map

Sand Pebble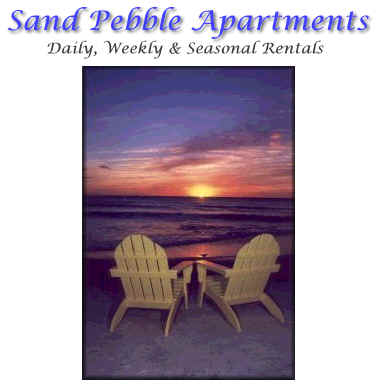 Sand Pebble is a small exclusive complex of just
fourteen apartments within four different buildings.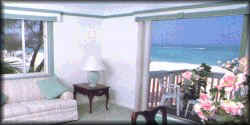 The apartments are clean, fresh, comfortable, and
individually
decorated with
refreshing colors and thoughtful touches.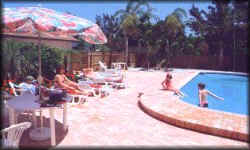 Choose from beachfront or poolside units, each with cable TV, VCR, additional sleeper sofa, telephone, air conditioning, and fully equipped kitchen. One or two bedroom apartments are available.

Sand Pebble
Sand Pebble
2218 Gulf Drive North
Bradenton Beach, FL 34217
Phone: 0800 967 125
Toll free: 1.800.500.7263
Fax: 941.779.1259
Email: Click here to send an email
Web: www.SandPebble.com


Display location on map

Palms of Sanibel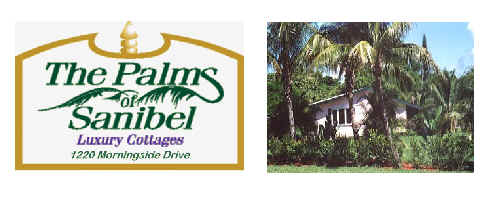 Luxury Cottages close to beach and bay, an acre and a half of lush tropical property, very private & quiet for a relaxing getaway, we only have 4 cottages so it is always quiet.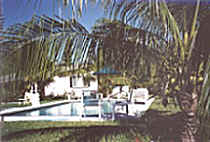 Large pool with umbrella's and lounge chairs.

Inside our cottages, the new Laura Ashley styled decor, makes each cottage charming and romantic. Highest standards with superior small lodging. Visit our web site:

Palms of Sanibel
Palms of Sanibel
xxx
Sanibel Island, xxx
Phone: 239) 395-1775
Toll free: (877) 749 5093
Email: Click here to send an email
Web: www.palmsofsanibel.com


Display location on map

Lamara Motel Apartments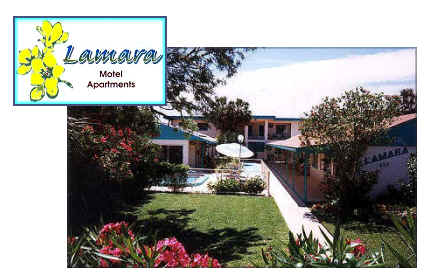 Lamara Motel Apartments is family owned and operated, and offers clean, comfortable spacious one bedroom apartments and studio efficiencies available on daily/weekly/monthly basis.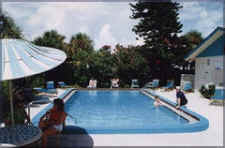 The Lamara offers a quiet and secluded setting even though we are in the heart of St. Pete's Beach between Gulf Boulevard and the beaches.


The pool area is surrounded by flowering shrubs in a patio setting with umbrella tables, chairs and chaise lounge chairs.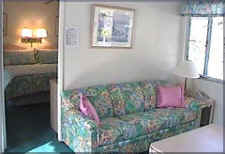 Our one bedroom units feature fully equipped kitchens with a large dining area, a spacious well appointed living area with cable TV, and a queen size sleeper sofa and arm chairs. One bedroom units are available with either two beds or one king bed.


Our large, 315 sq. ft., well appointed efficiency units feature: dining table for 2-4, fully equipped kitchen, a comfortable sleeping and sitting area with cable TV, and two double beds, or one king bed.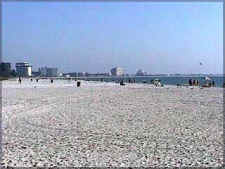 Lamara Motel Apartments is conveniently located just off Gulf Boulevard within an easy and short walk to a beautiful white sandy beach, fishing, essential stores and shopping, Cory Historic District and shops, restaurants and a full range of easily accessible vacation activities.

Lamara Motel Apartments
Lamara Motel
xxxxx
St. Pete's Beach, xxxx
Phone: (727) 360-7521
Toll free: 1-800-211-5108
Email: Click here to send an email
Web: www.lamara.com


Display location on map

Best Western

Cocoa Inn
Conveniently located off I-95. Only 12 miles west of Cocoa Beach,1/4 mile from local sports complexes and 15 miles from Kennedy Space Center the perfect location for business travelers, sports teams and tourists.
Our hotel features a large heated outdoor swimming pool located in a tropical courtyard with charcoal grills and covered patio deck.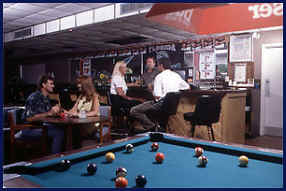 Enjoy our cocktail lounge with darts, pool table and a 52" big screen TV, two meeting/banquet rooms, family activity room with games, pool table, and juke box. Stay in one of our 120 comfortable guest rooms, complimentary continental breakfast included.

Best Western
Best Western
xxx
Cocoa Beach, xxx
Phone: 321/632-1065
Toll free: 866-262-6229
Email: Click here to send an email
Web: www.bestwestern.com/cocoainn


Display location on map

Estoril Paradise Inn
Estoril Paradise Inn

Welcome to Fort Lauderdale's Estoril Paradise Inn, an intimate hideaway in paradise at a price you only dreamed about. Family owned and operated since 1970. We make customer service and housekeeping our top priority. If quality and service is what you're looking for, you have found us. We offer you quality accommodations and amenities and all at a great price.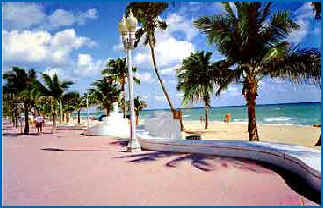 We are located 1500 feet from World Famous "Fort Lauderdale" Beach and in walking distance to a Shopping Mall, Golf Course, Fine Restaurants, Waterfront Cafes and much more. Come and relax with us in sunny Fort Lauderdale and let paradise take you away from it all.

Estoril Paradise Inn
Estoril Paradise Inn
xxx
Fort Lauderdale, xxxx
Phone: xxx
Email: Click here to send an email
Web: www.estorilparadiseinn.com


Display location on map

Flamingo Inn

The BEST Place to Stay in the Orlando area!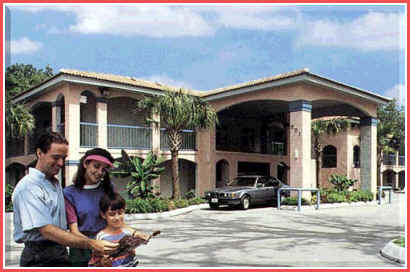 Flamingo Inn is a Kissimmee Motel located on Hwy. 192, just minutes from Disney World, Universal Studios and Sea World.

Features include: microwaves and refrigerators at no extra charge, cable TV with 3 HBO's/ESPN/CNN, outdoor swimming pool, free morning coffee. AAA approved. Come visit our website at

Flamingo Inn
Flamingo Inn
xxxx
Orlando, xxx
Phone: 407-846-1935
Toll free: 1-800-780-7617
Email: Click here to send an email
Web: www.flamingoinn.com


Display location on map

Crystal Bay Resort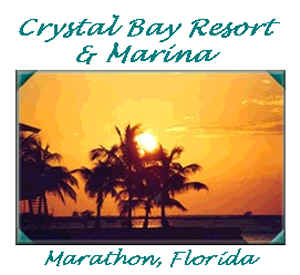 This is the place to be...
6 1/2 acres of tropical plants and trees
Peace for some...Fun for others!!
For your next visit in the Florida Keys,
discover the Crystal Bay Resort & Marina, remodeled,
with 26 modern and very clean rooms.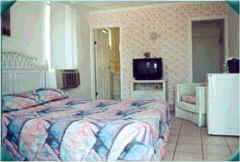 According to your needs, you can choose an efficiency or an apartment, all with equipped kitchens. All our rooms have air conditioning, Bahamas fan, cable TV, direct dial phones, microwaves, refrigerators and coffee makers. Most of our rooms have 2 double beds. Utensils & dishes included in all but the Hotel Rooms. Housekeeping service.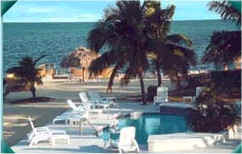 At Crystal Bay Resort, you'll enjoy free mini golf, heated fresh water pool, marina with boat ramps, beautiful sandy beach, fishing pier, children's playgrounds, picnic area with barbeque grills, lounge chairs and charter fishing with "Anticipation".



Walk to theaters, museum, and restaurants. Key West is only 48 miles away - a charming city to see!

Crystal Bay Resort
Crystal Bay Resort
xxx
Marathon, xxx
Phone: (305) 289-8089
Toll free: 1-888-289-8089
Email: Click here to send an email
Web: www.crystalbayresort.com


Display location on map

Carriage House
Carriage House
Carriage House
xxx
Deerfield Beach, xxxx
Phone: 954-427-7670
Email: Click here to send an email
Web: Carriage House


Display location on map