Click an area to view all listings.
Northern Wisconsin Wisconsin Wisconsin Dells
Wisconsin Vacation Accommodation
Black's Cliff Resort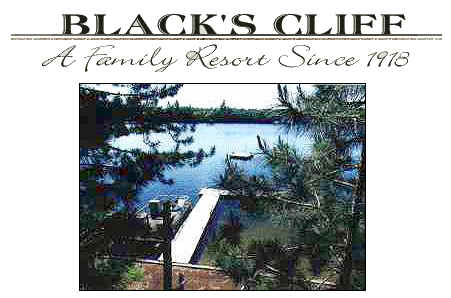 Black's Cliff is a family oriented resort located in Hazelhurst on Lower Kaubashine Lake, 7 miles south of Minocqua in the northern lakes district of Wisconsin.

Our eleven cabins offer a lake view and are spaced to insure privacy. The cabins have all been newly remodeled while retaining their famed "Northwoods" charm.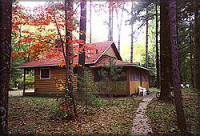 Black's Cliff's attractively decorated and comfortable cabins, are fully equipped for light housekeeping and offer new appliances. In addition to the cabins, we also offer two four bedroom private homes located 1/2 mile from the resort.

All of our cabins are heated, with boasting beautiful stone fireplaces. Free firewood is provided. Large screened porches provide a panoramic view of the lake. The swinging beds on the porches are great for peaceful napping during the day and delightful sleeping at night.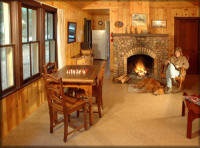 Black's Cliff offers a sandy beach complete with diving raft for excellent swimming.

Fishing on Lower Kaubashine yields a wide variety, including: walleye, muskie, northern pike and pan fish. A free fishing boat is provided with each cottage and motors may be rented by the day or week. Also available are pontoon boats, paddle boats, canoes and a kayak.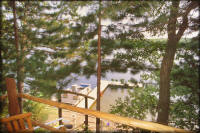 In the evenings enjoy our recreation room with pool table, foosball, pinball, bowling and video games. An outside recreation area has basketball, tetherball, horseshoe pit and sand volleyball court. There's a large playground and an amazing tree house for the kids too. Beautiful trails for walking or bicycling are nearby. In winter, enjoy direct access to the snowmobile trail, and skiing and snowshoeing is just a few miles away.

Black's Cliff Resort
Jennifer .
P.O. Box 125
Hazelhurst, xxxxxx
Phone: (715) 356-3018
Email: Click here to send an email
Web: www.blackscliff.com


Display location on map

Grand Pines Resort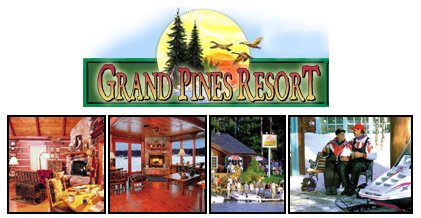 Grand Pines Resort, Home of the Original Famous Dave's, is Hayward, Wisconsinís premier year-round resort.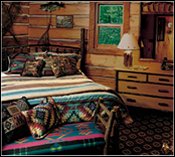 Get back in touch with the quietness of nature... Grand Pines Resort will attract you with its friendly charm, evoking fond memories of yesteryear.

Soak up the beauty of the great northwoods from our patio with a million dollar view overlooking Big Round Lake, or cozy up inside and enjoy an evening of good cheer with friends!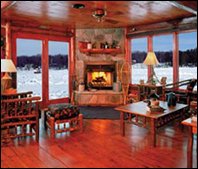 Luxurious cabins uniquely combine nostalgia with a touch of class. Rustic cabins are nestled in the woods and feature cozy interiors with stone fireplaces to take away the evening chill, whirlpool baths to soothe the soul, central air, a full kitchen, and a pontoon boat available with each rental.


Choose from one, two, and three-bedroom single story cabins and three-bedroom loft cabins. Motel rooms are also available.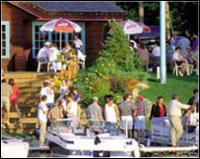 The Original Famous Dave's restaurant offers an outstanding northwoods dining experience on the shores of beautiful Round Lake.

Walk in and you'll see smiles, antiques, collectables, cookbooks, and rustic log architecture. Sit down and overlook the cleanest, clearest lake in northern Wisconsin, while enjoying our speciality, a BBQ Feast for Two or Four.

Grand Pines Resort
9993N Grand Pines Lane
Hayward, 54843
Phone: 715-462-3564
Toll free: (888) 774-3023
Email: Click here to send an email
Web: www.grandpines.com


Display location on map

Brittany Cottages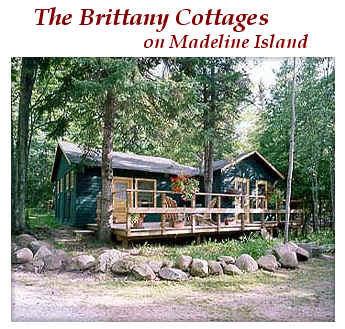 Indulge yourself in the rustic relaxation of the Brittany Cottages on Madeline Island. We're surrounded by the rugged majesty of Lake Superior, and only a short ferry ride off Wisconsin's beautiful, remote and pristine North Coast.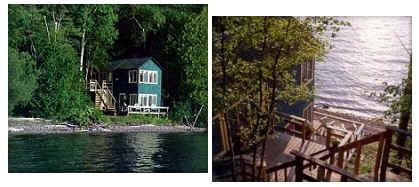 You will enjoy complete family privacy in your own "home away from home" at the Brittany Cottages.

Each cottage comfortably sleeps four and features a fully equipped kitchen, living room and dining area, gas fireplace, satellite TV with VCR, one or two baths, and deck or screened in porch.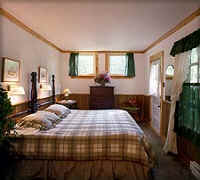 Everyone is welcome to relax and enjoy the sights, sounds, and aromas in the formal garden and take a break in the Tea House. There's shuffleboard & croquet, beach, dock and a fire ring on the beach for bonfires.

A walk or a bike ride at sunset will allow you to introduce yourself to much of the island wildlife - deer, fox, raccoon, mink, - and the bird watcher can look forward to the occasional hawk or eagle.



Brittany Cottages
Brittany Cottages
xxxx
Madeline Island, xxx
Phone: (715) 747-5023
Email: Click here to send an email
Web: www.brittanycabins.com


Display location on map

Feases Shady Rest Lodge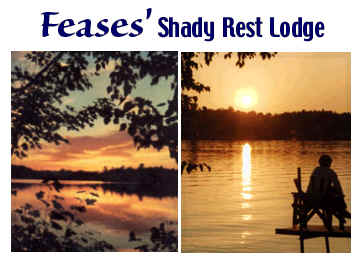 From God's Country in the Northwoods...an atmosphere rich in family values and Christian Spirit, this warm weather resort features modern accommodations and abundant recreational access.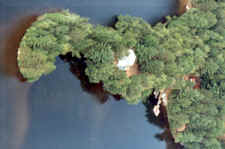 Shady Rest, located on a peninsula, is naturally secluded and self-contained with beautiful vistas and an abundance of recreational opportunities.

Guests have full access to our sailboats, canoes, kayaks, rowboats, mountain bikes, fishing equipment, tennis court, sand volleyball court, and kids play area, all at no extra charge. We offer kids' activities most mornings, and in the afternoon, there's free water skiing with lessons., tubing, and kneeboarding.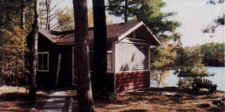 All of our accommodations are located ON THE LAKE. Some, even offer more than one lake
view!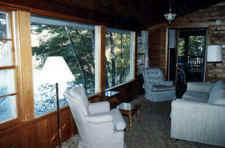 Each cottage, room and suite is unique, with decorating and furnishings reflecting northwoods charm. All cottages are fully carpeted, equipped with full baths and tub/shower combination, automatic gas or electric heat.

We offer a modified American Plan, June through September, which includes a delicious home cooked breakfast and dinner daily. During the early and late season we offer a European Plan which includes lodgings and use of all facilities.

Feases Shady Rest Lodge
Feases Shady
xxx
Rhinelander, xxx
Phone: 1.715.282.5231
Toll free: 1.800.477.3229
Email: Click here to send an email
Web: www.feases.com


Display location on map

Hiller's Pine Haven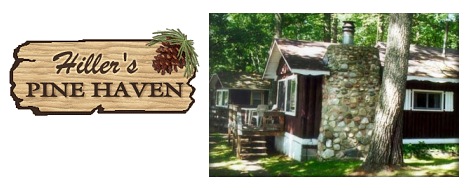 Surround yourself in the serenity of the northwoods at Hiller's Pine Haven. We have been called home for over 45 yrs by those seeking a relaxing vacation in Northern Wisconsin.

Our well kept vacation homes overlook beautiful Little St Germain Lake. We've designed the units to include fully furnished kitchens with microwave ovens, cozy wood-burning fireplaces, cable TV, and queen size beds. You'll enjoy our indoors as much as you enjoy the outdoors. Experience what many before have already discovered The comforts of home in the relaxing setting of Hiller's Pine Haven.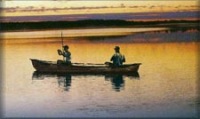 Our lakefront resort is filled with fun activities for all! Enjoy our safe sandy beach, lakeside deck, paddle boat, raft, kayaks, great fishing, children's tree house playground, badminton, horseshoes, volleyball, and golf practice net. There's mountain biking, canoeing, hiking, horseback riding, and golf courses nearby.

In winter, we have direct access to the best snowmobile trails in Wisconsin, and cross country and downhill skiing is closeby.


Hiller's Pine Haven
Hiller Pine
xxx
St. Germain, xxx
Phone: xxx
Toll free: 1-800-445-5370
Email: Click here to send an email
Web: www.hillerspinehaven.com


Display location on map